La Fleur - Coming to Kickstarter in 2024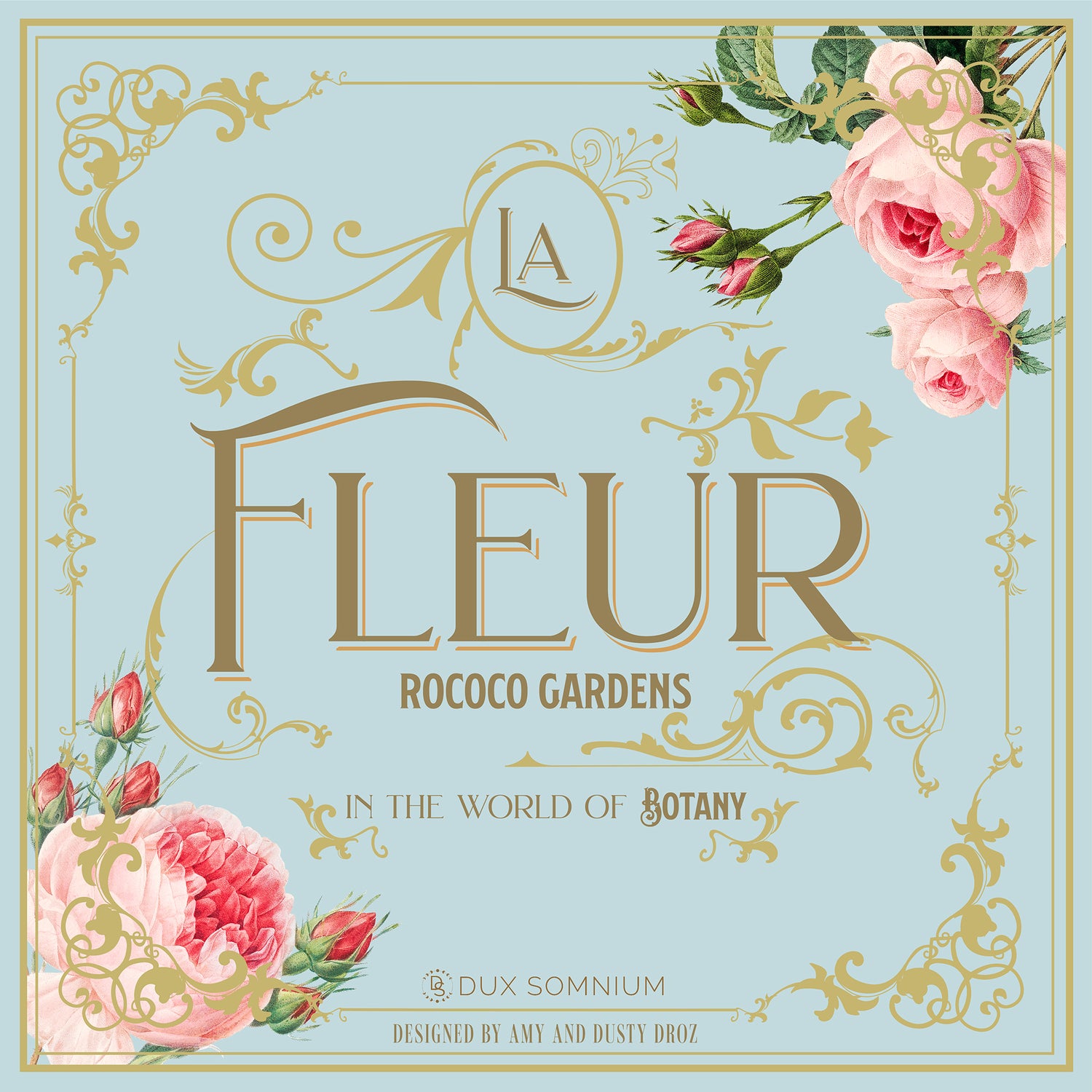 Grandeur, Love, and Flowers!
La Fleur is a strategy board game where you take on the role of a French Rococo botanist as you build your estate, host garden parties, and gain prestige to earn a coveted position at the Jardin des Plantes. Each player begins the game as one of a multitude of characters with an estate that is rather, well….plain and empty. How will you ever attract visitors to your estate and build your reputation if there are no fountains to admire, no paths to wander, and, most importantly, no flowers!
Each round you will send your artisans to different parts of Paris to acquire floral beauties, hire additional help, earn coins, commission new garden features for your estate, and do many other things that artisans generally do. But be quick! Resources each round are limited, and the first artisan to each location gets their pick of the crème de la crème. Each round ends with a garden party, where visitors from across the globe come to shower you with prestige and opportunity. Be wary of neighboring botanists, though! If their estate is more attractive than yours, some visitors may be more enticed to attend your neighbor's garden party than yours. Sacrebleu! As word of the beauty of your competing estates spreads, more and more visitors will flock to your gardens until one player becomes the newest botanist at the Jardin des Plantes!