The Ultimate Strategy Board Game About Adventure, Intrigue, and Flowers in the Victorian Era
Botany is a strategy board game where you take on the role of a Victorian Era flower hunter as you explore the world in search of fortune, fame, and adventure.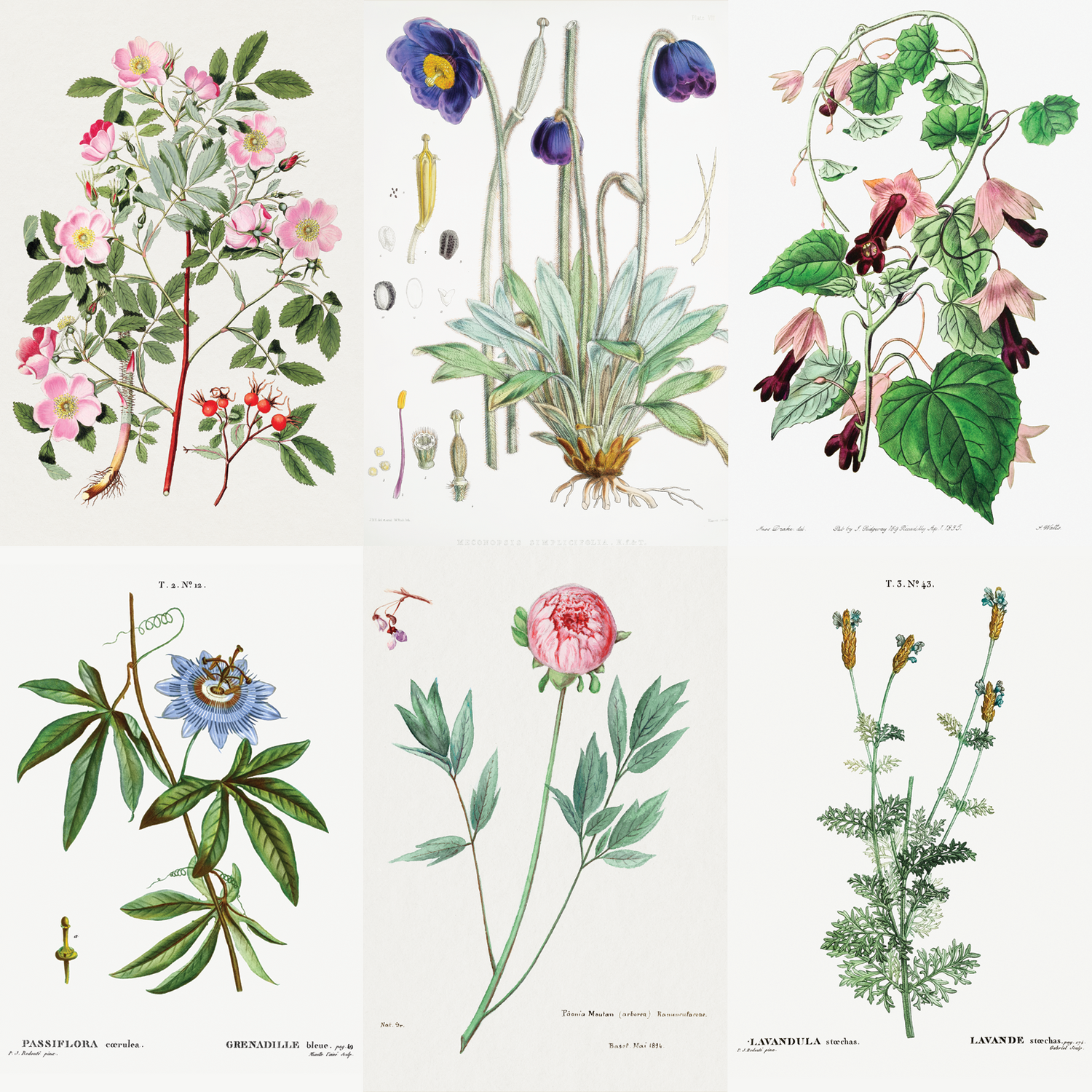 Beautiful Victorian Artwork
Historical illustrations and photography immerse the player in the world of Victoran plant hunters. Enjoy learning about the flowers of the world with this incredible art.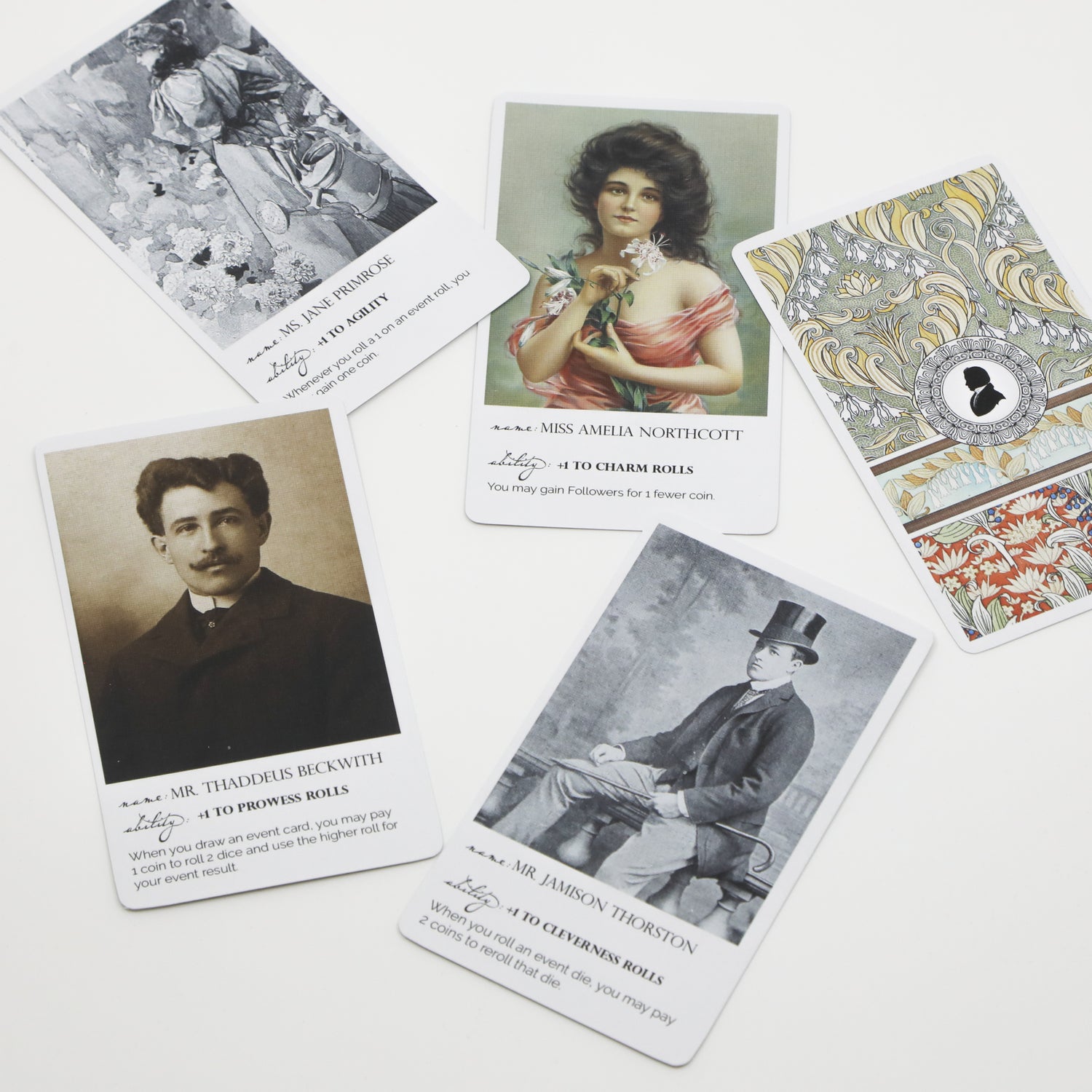 Unique Characters and Entertaining Events
Botany's characters and events paint a story as you traverse the globe to become the ultimate flower hunter.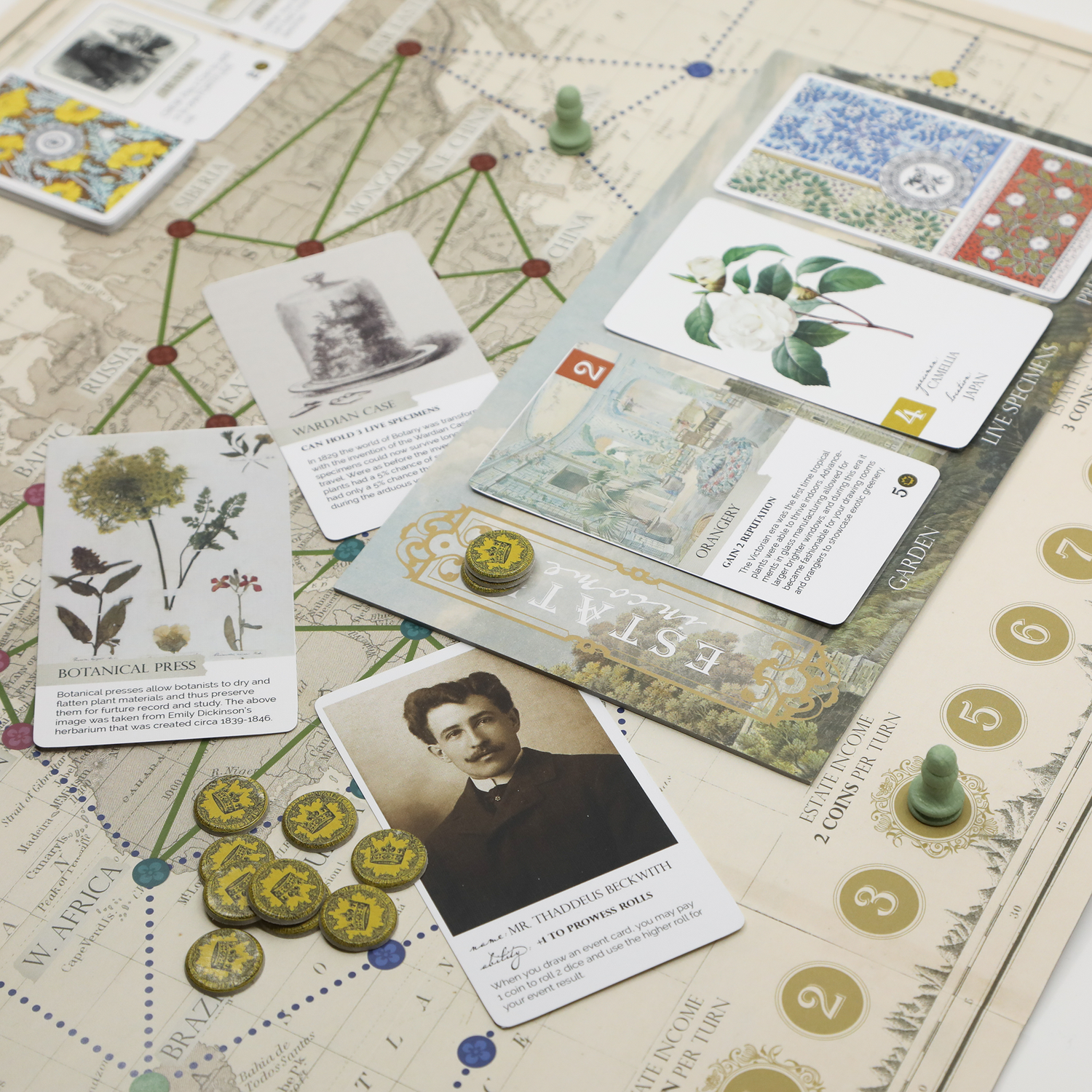 Easy to Learn with Satisfying Depth of Strategy
Quick to learn using a simple rule system that enables players to jump right into the game without reading page after page of rule books. Randomized goals and different paths to victory make every expedition a fresh and fun experience.